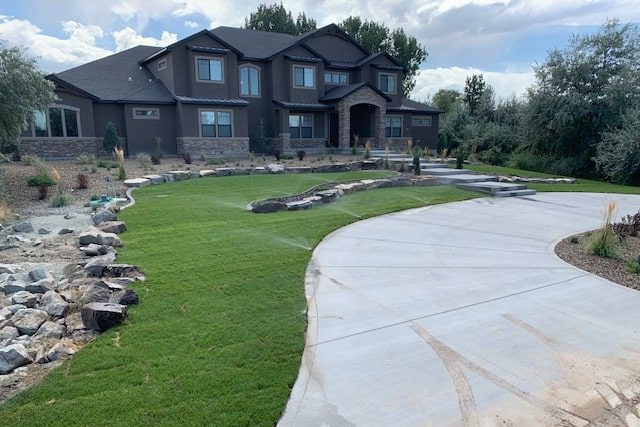 ---
Whether you would like to install a new irrigation system or update your current residential or commercial irrigation system. We can design and install a sprinkler system that waters your landscaping and yard effectively and efficiently. We can design an irrigation system with the right zones that keep your yard and plants green and beautiful, drains properly, and minimizes water runoff. We have experience with both commercial and residential irrigation systems - contact us and we'll work together to design or maintain the right system for your business or home.
---
---
Installing an irrigation system for your lawn is a smart investment that offers a multitude of benefits. One major benefit is consistent watering. Our irrigation systems will provide uniform watering to your entire lawn, ensuring that every inch receives the appropriate amount of water. This consistency helps prevent under or overwatering, which can damage your lawn. Additionally, irrigation systems are designed to use water efficiently, providing the right amount of water for healthy growth while conserving water and saving you money on your water bills.
Moreover, installing an irrigation system can increase the value of your property. It's considered an upgrade that adds to the overall appeal and functionality of your home, making it an attractive feature to potential buyers if you ever decide to sell your property.
---
---
Photos of Legacy Sport's Fields in Filer, ID
---