---
Irrigation in Twin Falls
Commercial and Residential Services
---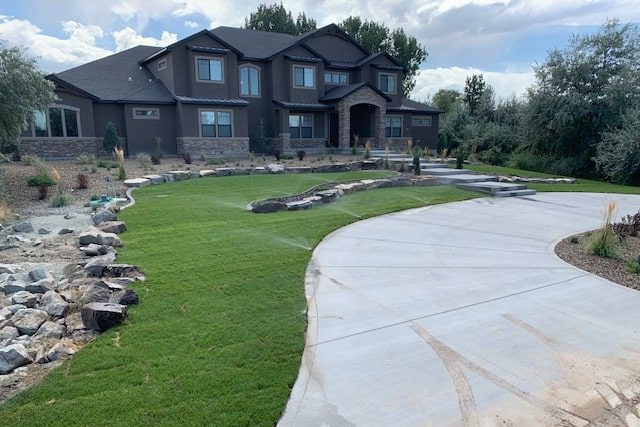 ---
Whether you would like to install a new irrigation system or update your current residential or commercial irrigation system. We can design and install a sprinkler system that waters your landscaping and yard effectively and efficiently. We can design an irrigation system with the right zones that keep your yard and plants green and beautiful, drains properly, and minimizes water runoff. We have experience with both commercial and residential irrigation systems - contact us and we'll work together to design or maintain the right system for your business or home.
---
Residential Irrigation Services
---
Design and Installation
Our residential irrigation services are designed to bring efficiency and beauty to your home garden. We understand that each yard is unique, so our team works closely with you to create a custom irrigation plan. This includes determining the right zones for watering, ensuring adequate drainage, and minimizing water runoff.
Maintenance and Upgrades
We don't just install new systems; we're also here to help you maintain and upgrade your existing irrigation setup. Regular maintenance is crucial for the longevity and effectiveness of your irrigation system. Whether it's replacing sprinkler heads, adjusting water pressure, or updating controllers, we ensure your system remains in top condition.
---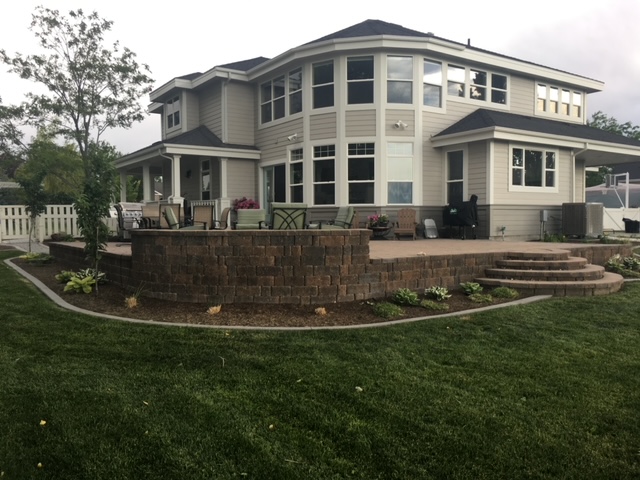 ---
---
Commercial Irrigation Services
---
Large-Scale System Design
For commercial properties, we offer robust irrigation solutions designed to handle larger landscapes efficiently. We specialize in creating systems that are both sustainable and cost-effective, ensuring your business's outdoor spaces remain green and inviting.
Advanced Technologies
We leverage the latest in irrigation technology, such as smart controllers and weather-based scheduling systems. These technologies not only save water and reduce costs but also provide optimal care for your landscape, regardless of the weather conditions.
---
---
Consistent Watering
Installing an irrigation system for your lawn is a wise investment. Our systems guarantee uniform watering across your entire lawn, avoiding the pitfalls of under or over-watering. This consistency is key to maintaining a lush, healthy lawn.
Water Efficiency
Our irrigation systems are engineered for maximum water efficiency. By providing just the right amount of water, they encourage healthy growth while conserving resources and reducing your water bills.
Property Value Enhancement
An upgraded irrigation system is more than a functional improvement; it's a valuable addition to your property. Prospective buyers often view such systems as a significant enhancement, potentially increasing your property's market value.
---
---
Photos of Legacy Sport's Fields in Filer, ID
---